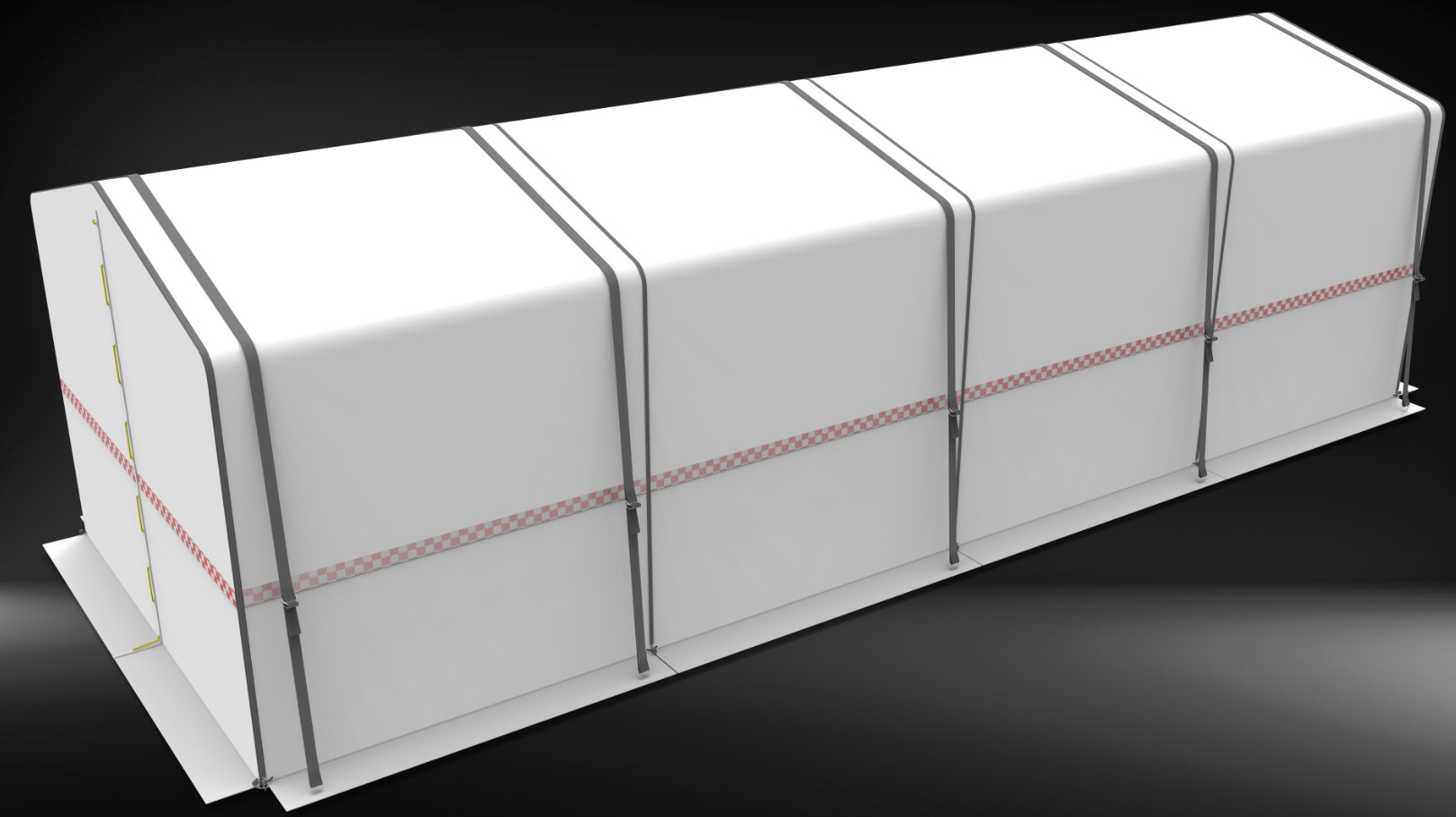 As of recently, we can offer you fixed standard tent shelters of robust industrial quality for shielding, bridging or compartmentalising purposes.
This tent is suitable for welding and grinding work and is available from stock in various widths and depths. Extremely suitable for outdoor work when protection from sun, rain, wind or cold is required. But also suitable for temporary storage, for example!
Our new range of Heavy Duty tents distinguishes itself primarily by being a modular system that is easy to build, expand and combine.
More information can be found on our website www.industriegordijn.nl (available in Dutch only) or via info@haagh-protection.com.
Some important advantages:
– Strong / solid modular frames
– Fire resistant  covers
– Wind resistant due to supplied storm straps
We are happy to tell you more about this product.
info@haagh-protection.com / www.industriegordijn.nl
tel. +31 (0)161-226559