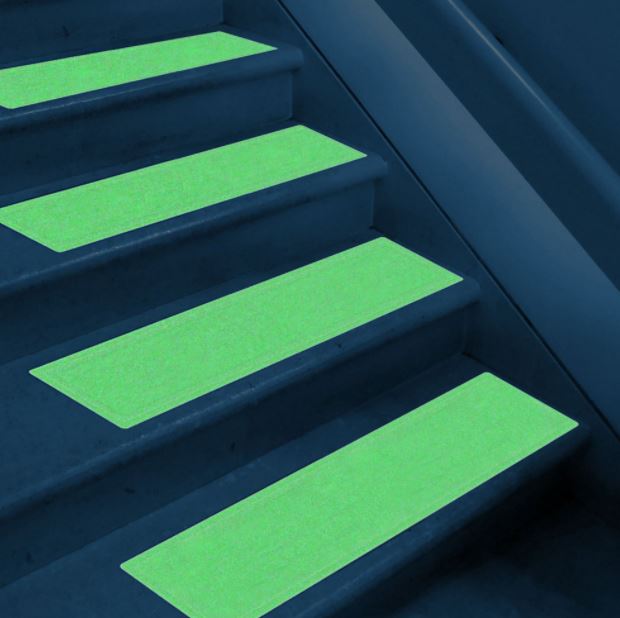 In a natural disaster, terrorist attack or accident such as a high rise fire, speed of evacuation is crucial to survival – lost footing or disorientation due to reduced visibility can block exits and increase casualties.
Deck Light or Luminescent Vigil Anti-slip gives escaping people clear pathways at ground level – where it is needed – to follow in smoke-filled or darkened passageways, hallways and stairways. Deck Light is available in the same standard sizes and dimensions as the Vigil Antislip Stairnosings, Metal Deck and Vinyl Deck ranges, in commercial, industrial and offshore grade.
More information can also be obtained via www.haagh-protection.com!