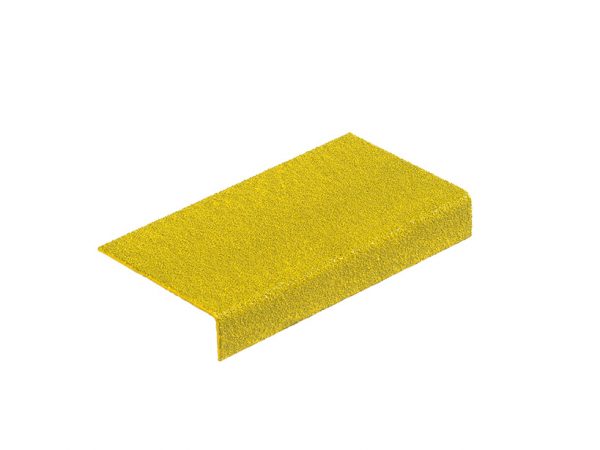 Last week we constructed dozens of Vigil Anti-slip elements in the Rotterdam area on diverse industrial grated stairs in the harbour.
In two days time we installed these (predrilled) stairnosings to make several stairways save to use again. Vigil Antislip is your most cost effective insurance against the deaths, injuries and trauma that accompany workplace accidents attributed to slips, trips and falls.

In short: The safest, most durable antislip investment for any industry and provides the hardest wearing, longest lasting antislip properties available.
Safety cannot be compromised on stairways. Our Anti-slip Stair Nosings offer high visibility whilst both ascending or descending. Most importantly, the aggregate on the nosing's leading edge (the danger point) will not dislodge or wear, a claim only made and backed up by Vigil Antislip. Our Stair Nosings can be fitted permanently in seconds without the risk of being loosened by vibrations or heavy use.
More information can also be found on our linkedIn page: https://www.linkedin.com/company/haagh-protection-bv/ or https://www.vigilantislip.com/